A BOAT beneath a sunny sky,
Lingering onward dreamily
In an evening of July --

...
Long has paled that sunny sky:Echoes fade and memories die:
Autumn frosts have slain July.

...

In a Wonderland they lie,Dreaming as the days go by,
Dreaming as the summers die:
Ever drifting down the stream --
Lingering in the golden dream --
Life, what is it but a dream?

A Boat beneath a Sunny Sky - Lewis Carroll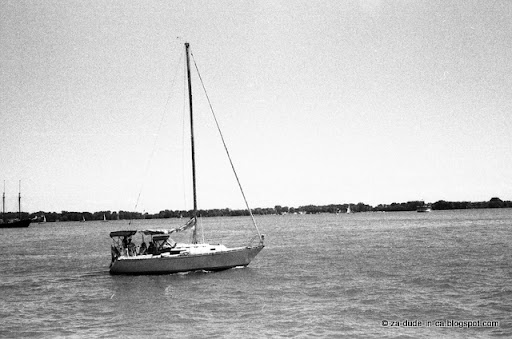 Kentmere 400 B&W film, shot on Canon Canonet QL17 GIII, developed in Rodinal 1+25, 7.5min.